Rosemary Roasted Potatoes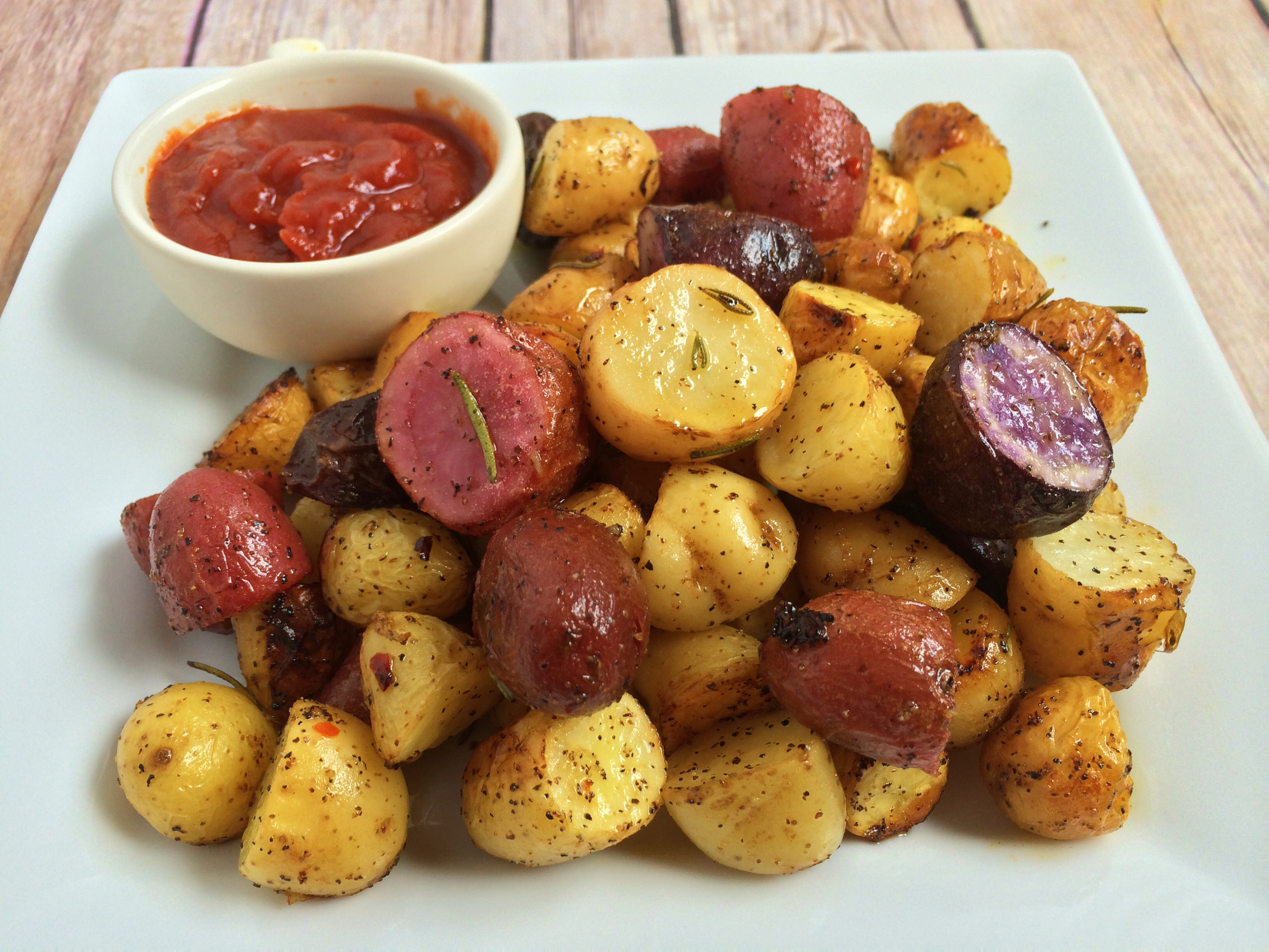 These roasted fingerling potatoes are just about one of the easiest dishes to throw together in no time at all! I like to pick up a few bags of the multi-colored variety from the Santa Monica Farmer's Market. They include the beautiful purple, Peruvian potato.
Olive oil, a generous sprinkle of sea salt, a couple sprigs of rosemary, and fresh-crushed garlic are all you need before your kitchen is wafting with fragrant aromas.
These garlic cloves I picked up from the Farmer's Market were quite possibly some of the most fresh, aromatic cloves I've ever had the pleasure to cook with. Note to self- garlic from the Farmer's Market is of a distinctly higher quality than that from the supermarket.
Prep Time: 35 mins
Serves: 4-6
Ingredients
2 lbs, Multi-colored Fingerling Potatoes, halved
2 tbsp, Olive oil
3 Garlic cloves, minced
2 large sprigs Rosemary, roughly chopped
Sea salt and pepper
Preparation
Preheat oven to 400F.
In a large mixing bowl, combine the potatoes, olive oil, minced garlic, and chopped rosemary. Season with sea salt, black pepper, and red chili pepper flakes (optional).
Pour the potatoes on a large baking sheet and place in the oven to roast, stirring occasionally. Cook for 25-30 minutes, or until potatoes are tender and golden brown.
Serve with a side of ketchup or homemade lemon aioli.