Cherry Baked Brie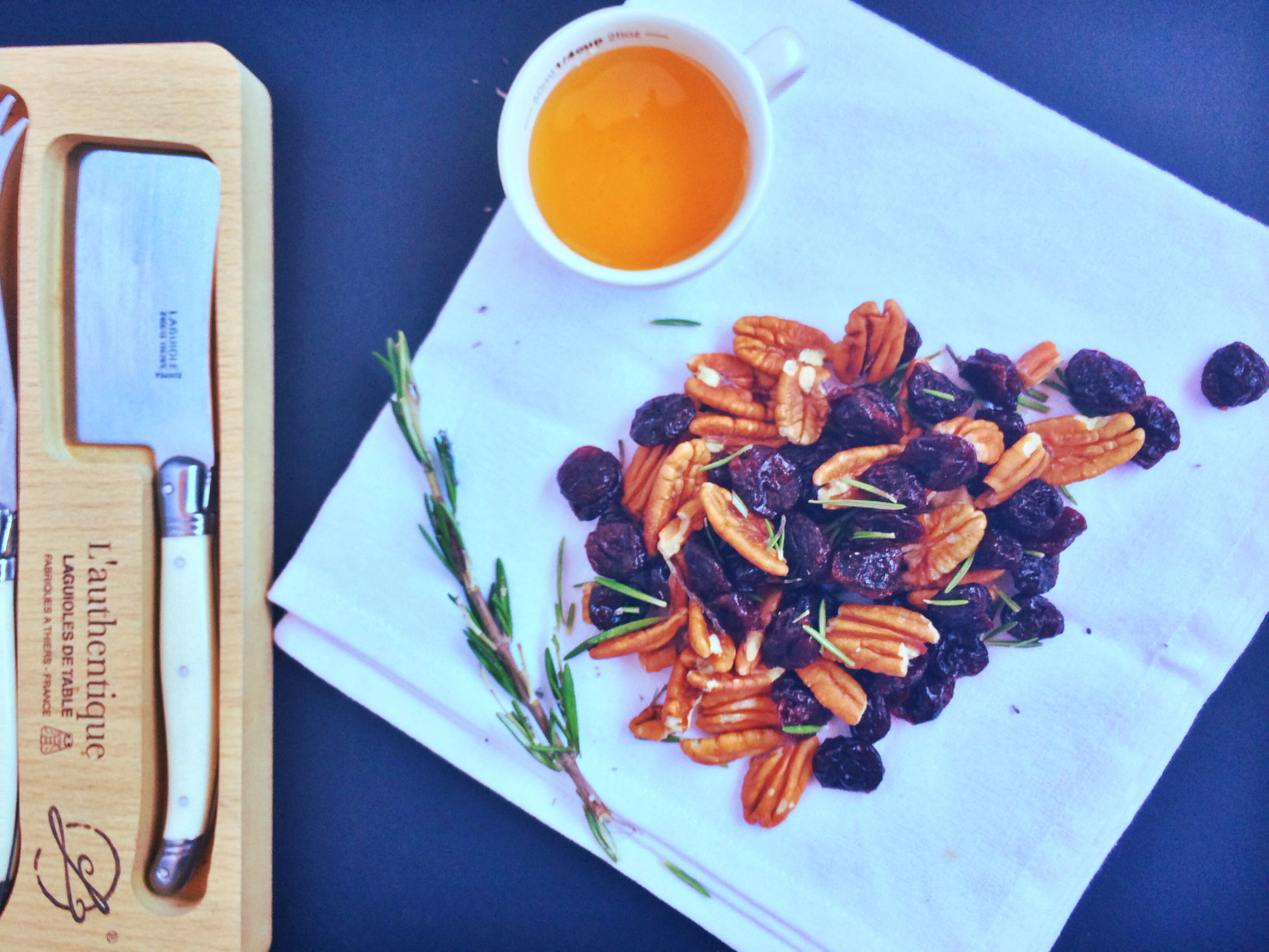 Cherries, honey, brie- what more could you ask for in a simple, quick  appetizer? I have been meaning to give this recipe a try after coming across it on a fashion blog, no less. A recent effort to cut back on dairy and cheese in my diet has held me back. After a few weeks of limiting my dairy intake, I have come to realize that quality cheese is far too good to deprive myself of entirely! Moderation proves to be key time and again.
The fresh rosemary sold by Maggie's Farms at the Santa Monica Farmer's Market is not only the most fresh and fragrant variety I have found on the Westside, but also has those gorgeous little clusters of purple flowers sprouting out from the tips of the branches.
Recipe adopted from Because I'm Addicted
Prep Time: 10 minutes
Serves: 3-4
Ingredients:
1 wedge, Brie Cheese 1/3 cup, Dried Cherries 1/4 cup, Toasted Pecans 1/4 tsp, Chopped Rosemary 1/4 cup, Honey
Preparation:
Preheat the oven to 400F
In a mixing bowl, combine the cherries, pecans, and chopped rosemary. Drizzle with honey, then stir.
Place half of the mixture atop the brie. Flip, and place the remainder on the other side.
Bake for 6 to 8 minutes until the brie begins to ooze, but not melt.
Serve with your favorite crackers and enjoy!