Avocado Toast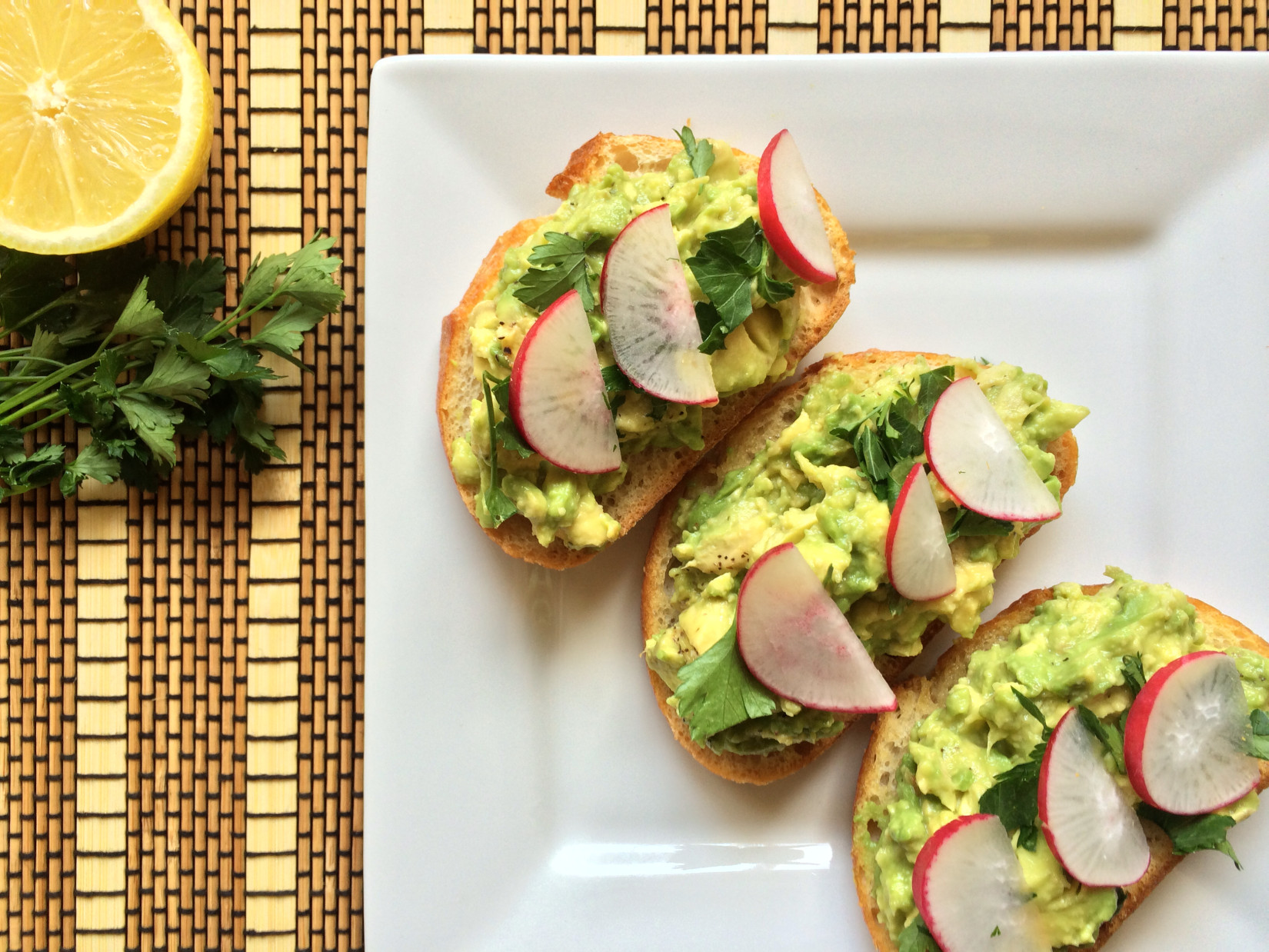 This is yet another one of my favorite, quick and simple recipes adopted from Gjelina's takeaway spot in Venice. A quality loaf of bread, along with just the right balance of lemon juice and sea salt to create the perfect kick, is what really takes this recipe to the next level.
I picked up this gorgeous loaf of freshly baked, sourdough bread at the Santa Monica Farmer's Market.
Thinly-sliced radish atop the toast is not only great for presentation but also adds a bit of crunch to this tasty appetizer.
Resist the urge to mash the avocado too finely- we don't want to prepare guac! Big, uneven hunks of avocado are great for flavor and varied consistency.
Sea salt is ideal for this recipe, as the rough texture contrasts nicely with the creamy avocado, while bringing out the lemon bite.
Keep the radish slices thin and leave the parsley roughly chopped.
Prep Time: 20 minutes
Serves: 4-6
Ingredients 1/2 Loaf of Bread, sliced into 1/2 inch slices 2 Avocados 1 Lemon, juiced 1/4 Cup Fresh Italian Parsley, roughly chopped 4 Radishes, thinly sliced and halved Sea Salt and Black Pepper to taste 1 Tbsp Olive Oil Splash of White Balsamic Vinegar
Preparation
Toast the slices of bread in the oven at 375F until golden brown.
Cut thick slices of the avocado in a mixing bowl. Top with lemon juice, olive oil, and vinegar. Using a big spoon or butter knife, roughly chop the avocado. Season with sea salt and black pepper.
Garnish with the fresh, chopped parley and radish, then enjoy!